Carolyn Swanhall
Learning Experience Designer
Concept
Little Vittles is an app designed to help families with young children go out to eat more often. Using inputs from both children and adults, Little Vittles matches families to local eating establishments and alleviates pain points in the family dining experience.

Little Vittles was designed as part of the Winter 2017 program at the Startup Institute.
Problem
Going out to eat with young children is a challenge for families from beginning to end. Finding a restaurant with kid-friendly food options that provide quick and friendly service can be difficult let alone accommodating for children's behavior. This has caused families to either avoid eating out or opt for less-healthy, fast-casual options.
Hypothesis
Providing families with a way to discover restaurants with food their children already enjoy will make them more likely to eat out with their young children.
Solution
Design a fun, engaging mobile app that improves the family dining experience.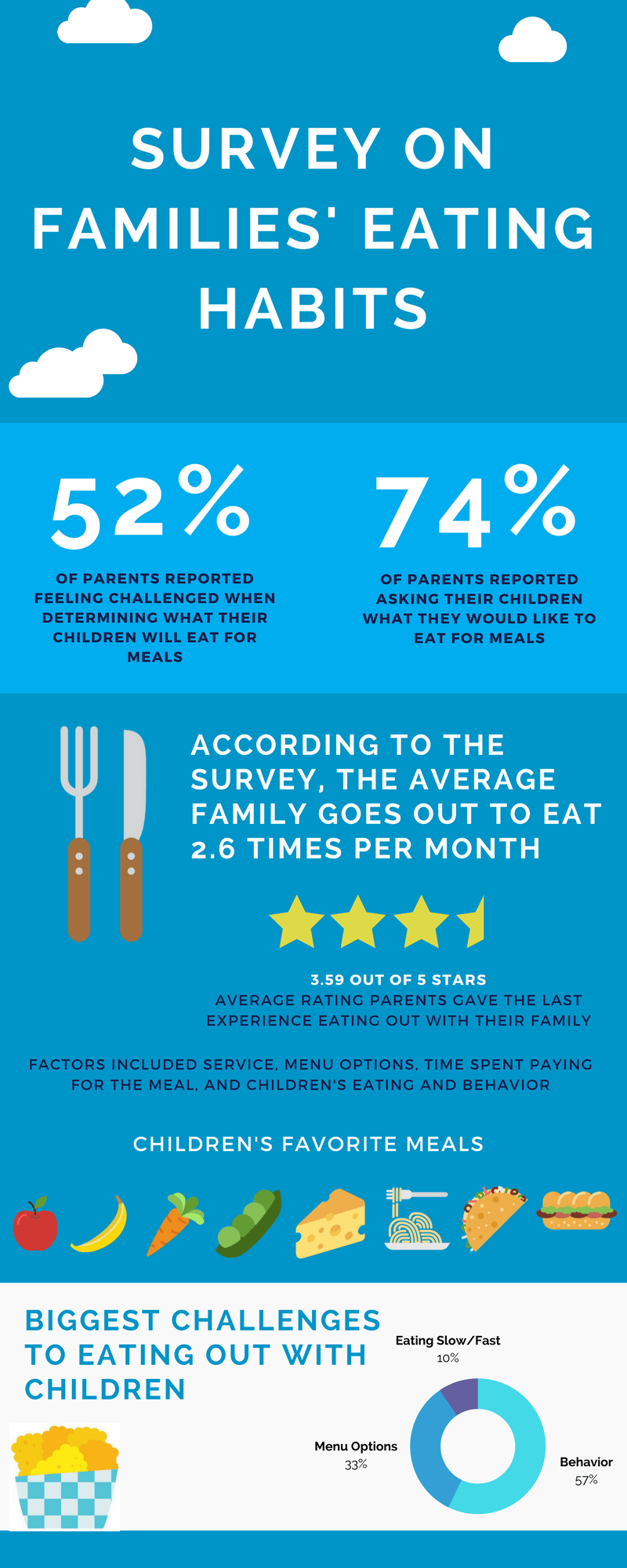 Survey
An online survey was designed to learn more about families' most recent experiences eating out with young children. To help inform the design process, parents also responded to questions about their children's current screen usage and their preferences for existing family-friendly apps.
From the 23 responses, parents feel challenged when determining what their child/children will eat and cite children's behavior and available menu options as their biggest challenges.
Competitive Analysis
I then completed a competitive analysis of existing children's apps, including Disney Jr., Talking Tom, Angry Birds, Minions Rush, and LEGO Duplo Train, to identify key features in children's app design and mined online reviews to get a better picture of the user experiences with these apps.
Literature Review
A literature review was also conducted to understand best practices in interaction design for children. The following insights helped guide the ideation and design process:
Use of Color and Characters:

Children's apps feature bright, engaging color palettes and characters that encourage interactions and provide delight

Affordances:

Familiar, primary color palettes help children with emergent language to move through the flow of the app without explicit written instructions; instructions can be provided visually when needed

Gestures and Navigation:

Children's apps use simple, familiar gestures such as tap, drag, scroll, and swipe

Parental Control:

Childproofing children's apps reduces in-app purchases, can set limits on children's screen time, and filters ads and additional content that may not be appropriate for children

Family Engagement:

Apps that allow children and adults opportunities to play and/or interact together increases their likelihood to continue to use an app as a family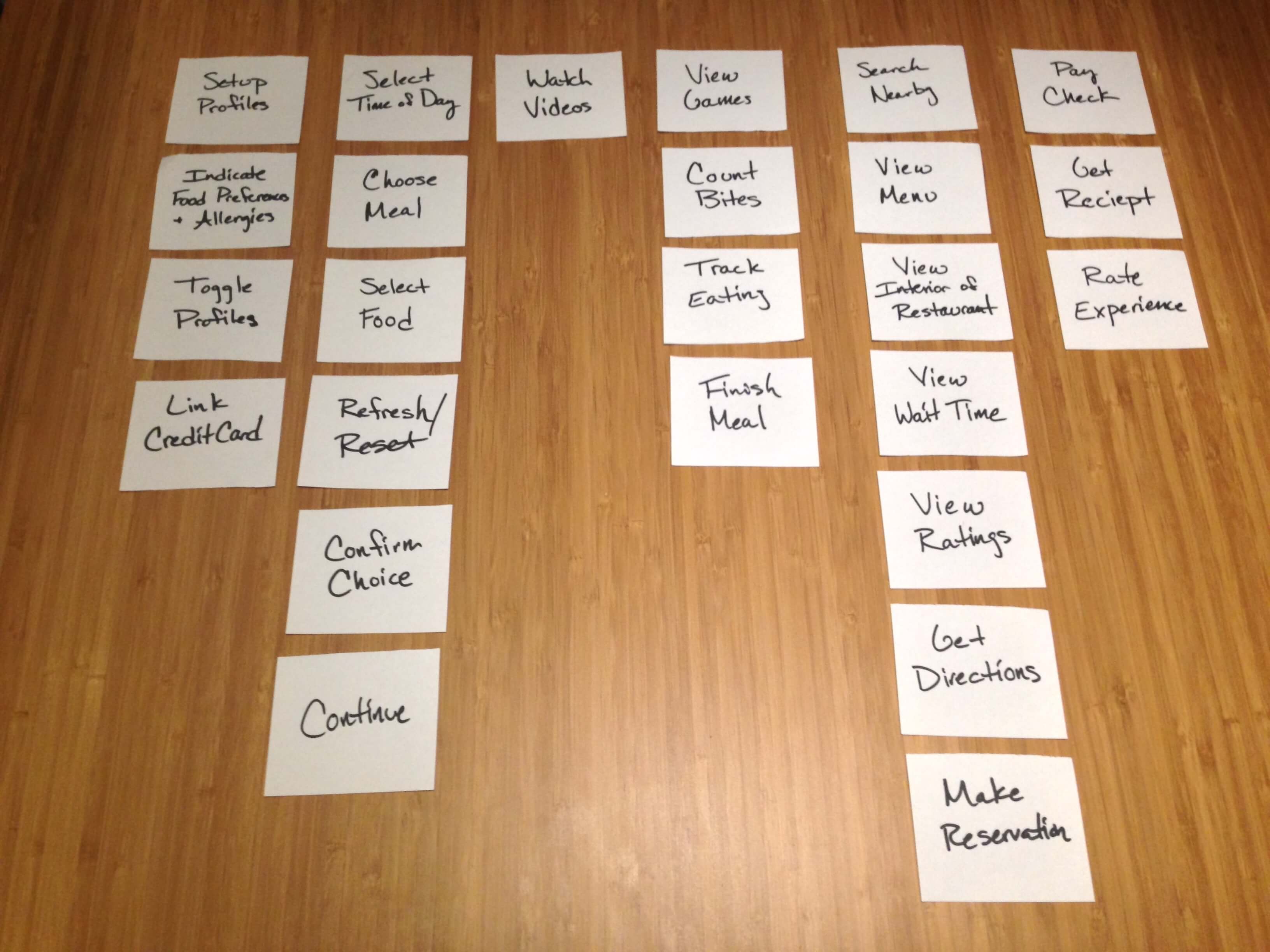 Card Sorting
Based on the insights from the Discovery stage, I used card sorting to identify relevant features and establish a user flow that could accommodate for the array of challenges experienced by children and families, including food allergies, preferences, and other customization options.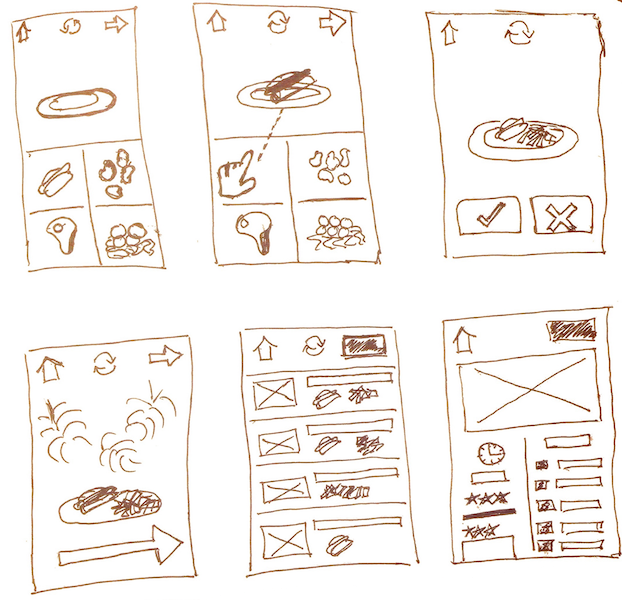 Sketches
The initial sketches and user flow sought to address the challenges uncovered during discovery:
Customizable profiles to allow parents to remove foods that their child cannot eat due to allergies and/or other dietary restrictions, and provides options for families with multiple children.
Videos and mini-games to help alleviate issues related to children eating too fast and/or slow and to provide a distraction to counteract behavioral issues.
Restaurant details including average wait time, directions, and ratings give parents a more informed look at an establishment.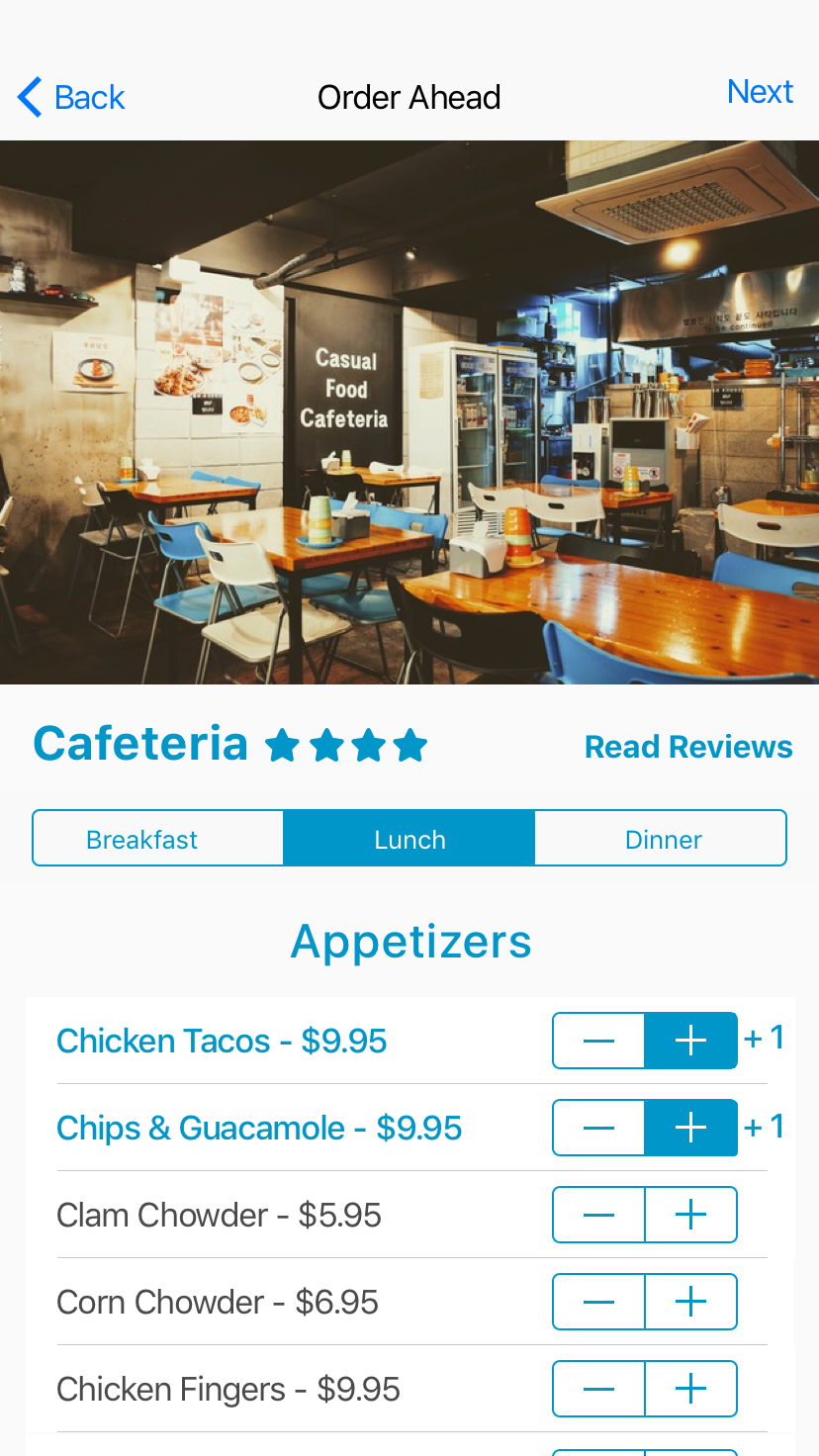 Wireframes
As I continued to iterate on these initial sketches in moving from low to high fidelity wireframes in Sketch, additional features and user flows were added, including:

In-app reservations to alleviate the need for additional restaurant booking services.
Order ahead and linked payment options to cut down the time between receiving and paying for meals.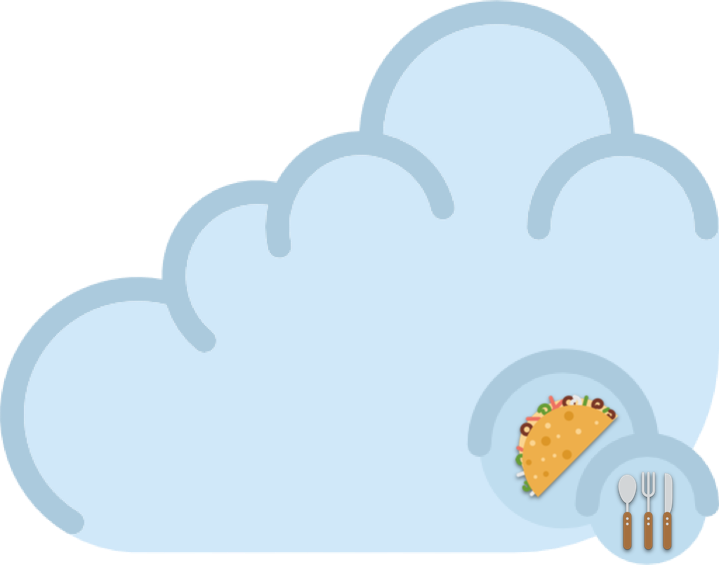 Next Steps
Designing Little Vittles gave me an opportunity to apply UX research and UI design methods to an app with dual user flows for children and adults, to utilize the iOS Human Interface Guidelines, and to explore best practices in game design for children.
For Little Vittles to move forward in its design and development, I would:
Conduct usability tests with children and adults to further validate the concept and identify any areas of potential friction
Design an in-app character to appeal to young children within the game environment based on research in the field
Provide additional animations to increase engagement and provide users with more robust feedback on their actions within the app
Add contact information and directions to restaurant pages to give parents more details to inform their decision on where to eat with their children
Design a rating system

for parents and children to provide additional data for customization